Pillar of Fire Ministries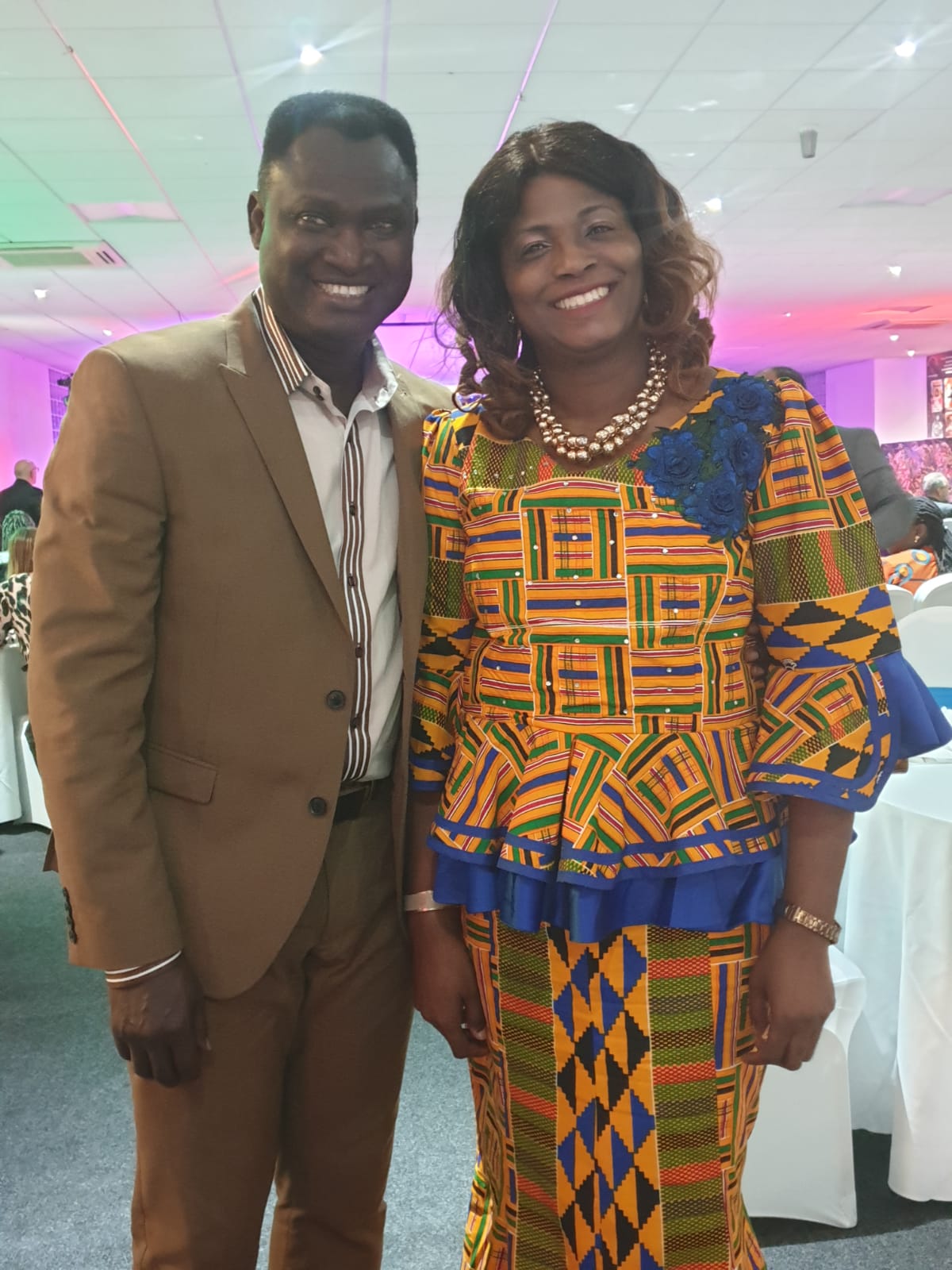 Pastor Patrick Nnadi is a man called by God into the Healing and Deliverance ministry.
He has a track record of dealing with stubborn spiritual problems through fervent and aggressive spiritual warfare.
His trademark is to shout Fire which he calls upon during intense spiritual battles.
He is a Author, Speaker and Mentor to many.
He is also a TV host and hosts Hour of Healing and Deliverance.
He runs a School of Healing and Deliverance which you can watch on YouTube and Facebook.
Pastor Esther Nnadi is a General Practitioner who has worked in the NHS for over 10years in General Practice, Hospitals and Prison Service.
She has specialist intrests in Womens Health and has written a book titled " The diagnosis and treatment of common cancers in Women"
Favour Fire Prayers that bring Faster Results ( both available on Amazon)
She often gives talks on motivation and health related issues.
She is committed to charity and runs a Foundation in Nigeria called Fruit of Her Hands Foundation in which she does outreaches to the less privileged in Society.
www.fruitofherhands.org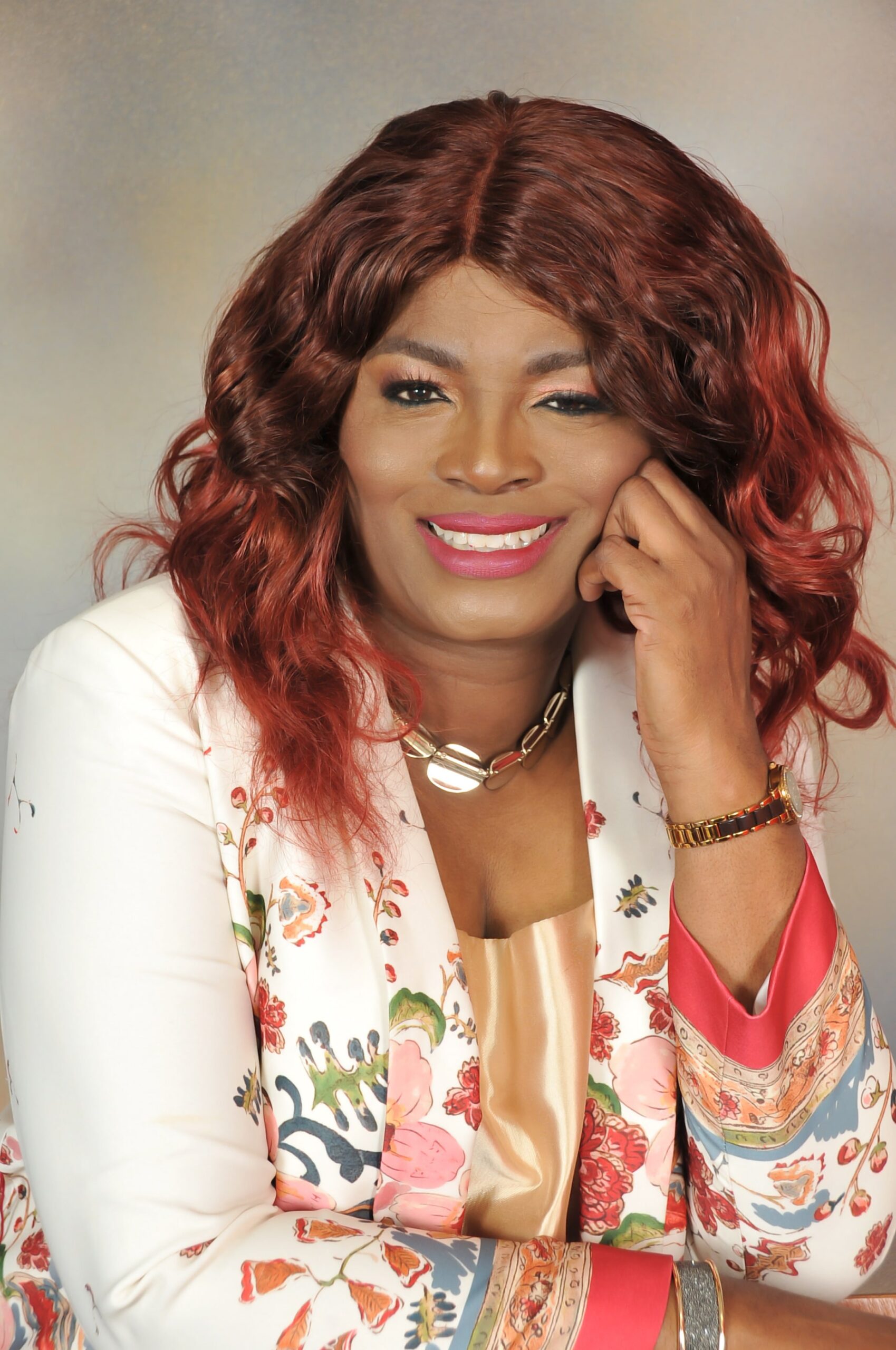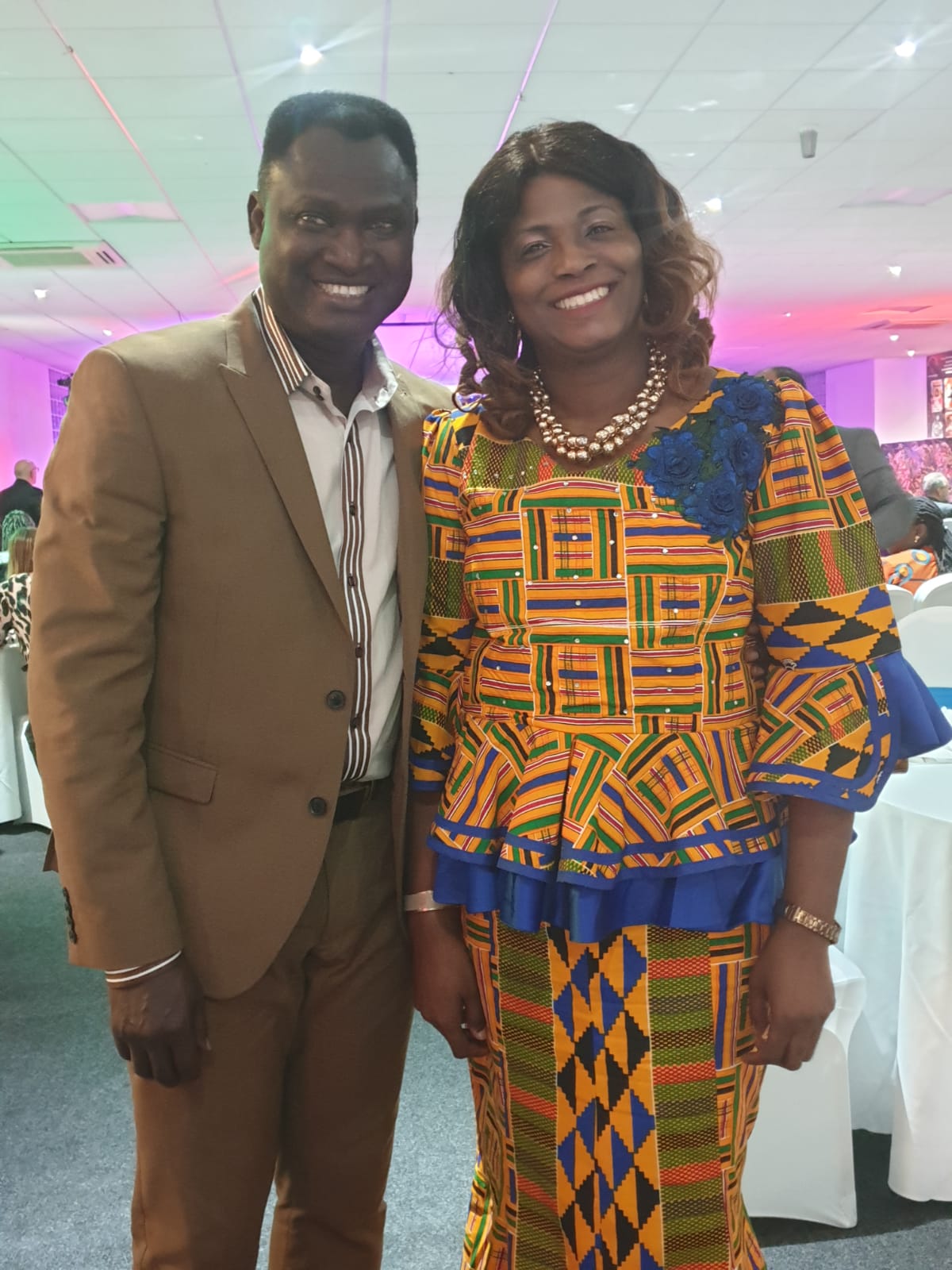 In our neighborhoods and to the ends of the earth.
Pillar of Fire Ministries is a bible believing ministry with strong emphasis on prayer healing and deliverance.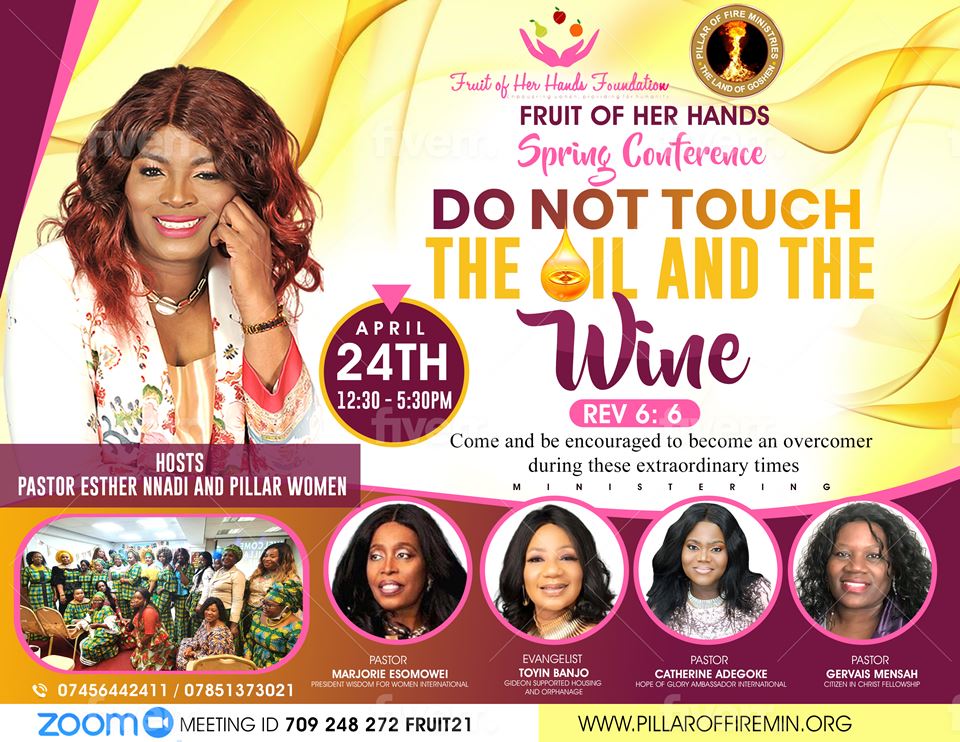 We welcome visitors and would love to have you join us in one of our church services.
Sunday
7:30 AM – Main Sanctuary
9:30 AM – Main Sanctuary
11:30 AM – Main Sanctuary
Monday
Lift Evangelistic Study
7:30 PM – Main Sanctuary
Tuesday
Men's Ministry
7:00 PM – Main Sanctuary
Women's Ministry
7:00 PM – Fellowship Hall
Wednesday
Mid-Week Service
7:00 PM – Main Sanctuary
Thursday
Young Adults
7:00 PM – Main Sanctuary
Friday
Joyful Life
7:00 AM – Main Sanctuary
Saturday
Through The Bible
9:00 AM – Main Sanctuary
History of
"Pillar of Fire"
Pastor Patrick Nnadi is the Founder of the Ministry. He has a strong foundation of prayer and deliverance.
He has seen amazing results in his ministry of transformations, healings, deliverance from afflictions , court cases victory, financial intervention.He is married to his wife Pastor Esther Nnadi who is the Convenor of the annual Fruit of Her Hands Conference and Fruit of Her Hands Foundation.
We are located in Dagenham Essex in the United Kingdom.
You can also join us online on Facebook @Patrick Nnadi and you tube.